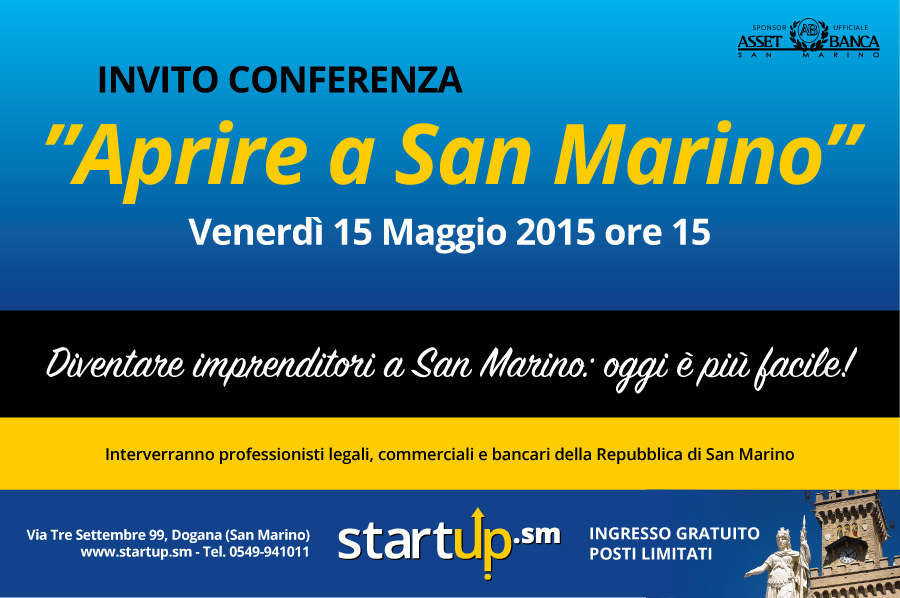 You are all invited to our free conference "How to Open a Business in San Marino" organized in our .lab Friday May 15, 2015 at 3 p.m.
All incentives and possibilities San Marino has to offer to new entrepreneurs will be described during the afternoon.
Legal, commercial and bank experts of San Marino will participate and will be available to answer to all your queries.
Places are limited so we invite you to reserve it using the registration form »
Attenzione! Questo articolo è stato pubblicato più di un anno fa e potrebbero esserci stati degli aggiornamenti a riguardo. In caso di dubbi vi consigliamo di consultare articoli più recenti o di contattarci al Numero Verde. Grazie.